Hints
Solutions
Suggestions
Valuable Know-How
Mac OSX Software Tips
Apple MacIntosh Hardware
3rd Party Software For Your Mac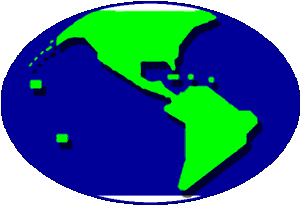 Hinweise
Know-How
Wissenswertes
Problemlösungen
Mac OSX Software Tips
Apple MacIntosh Hardware
3rd Party Software für Ihren Mac
Welcome To The House Of Pundits
This is a joint project to bring together at least some of the topics that our members believe to have the potential for a significant impact on the future.
While we are currently in the process to build up content in the fields of communications, transportation, philosophy and computing, we are
working on a concept to implement the topic of renewable and clean energy resources with a potential to be an economic success.
Albeit the times when economic considerations are dominating the most important decisions that have a significant impact on the
the world and on mankind as a whole, should slowly come to an end, it still has t o be clear that without a positive economic
background there will be no such a thing like a smooth transition from exploiting resources to sustainable dealings.

Copyright © Magnamentis Enterprises Ltd.

Choose Your Language For Mac OSX Solutions
Magnamentis Free Knowhow Apple iMac MacBook iPhone iPod Mac OSX 10.6.2 10.6.3, Airport
Mac Users Source Apple Computer Mac OSX Software Hardware Know-How Knowledge Magnamentis Free Knowhow
Solutions iPhone iPod MacBook Pro Hints Tips Rumors Troubleshooting Problems Solved System Applied Integrated Software
Solutions Troubleshooting Apple Mac OSX Magnamentis Users Source Computer Knowledge iPhone iPod MacBook Hints Tips Rumors Problems System
Applied Integrated Easy To Use And Understand Software Solutions Troubleshooting Magnamentis Free Knowledge Apple Computer MacBook iPhone iPod Mac OSX 10.6.2 10.6.3
For copyright reasons we had to password-protect the content in the BEMER TECHNOLOGY subdirectory. ( PHYSICAL VASULAR THERAPY )

To make that specific content accessible for you, we will gladly provide you with the appropriate access codes upon your short application by using the little form below.